Buying a processor for a gaming rig is both easier and harder than it used to be. AMD's Ryzen 7000-series and Intel's 13th-gen Core CPUs offer fantastic performance—especially now that the battle is turning into all-out war. If you want hearty performance, the fastest clock speeds, highest core counts, and fattest caches yet await you. It's very straightforward.
The rough part is the complexity of these new chip lineups. Do you pour all your money into the absolute best, like Intel's 6GHz 13900KS chip? Do you wait for AMD's Ryzen 7000 chips that feature the company's performance-boosting V-Cache? There's more nuance to understand, especially when deciding between the new hotness and last-gen's best. Sure, you can throw your cash blindly at the best out there, but if you want the most bang for your gaming buck, smart shopping will leave more cash for higher priorities: that is, your graphics card. A few specific chips stand out from the rest as the best gaming CPUs due to their price, performance, or nifty extras. You can choose from a whole raft of runners-up too, thanks to a current pricing tussle between AMD and Intel.
Whether you're on a budget or willing to pay for sheer face-melting speed, these are the best CPUs for gaming PCs that you can buy.
Intel Core i5-12400 – Best gaming CPU for most people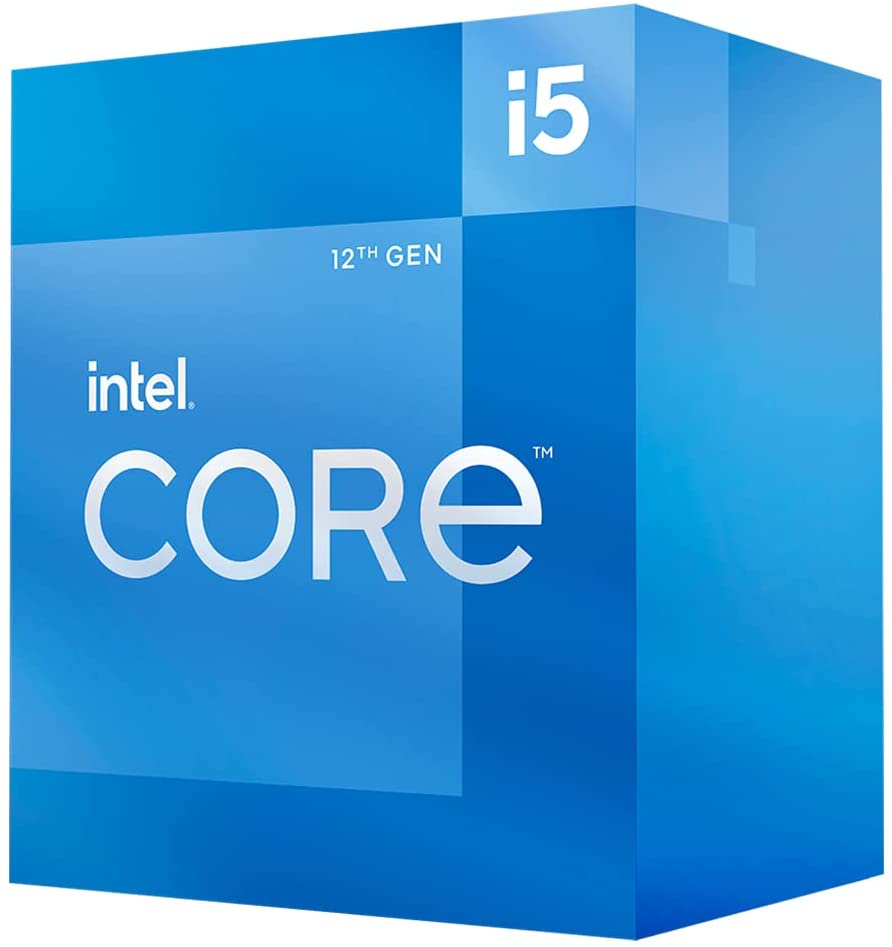 Midrange CPUs are the sweet spot for PC gamers. In fact, if you don't need the additional cores of pricier CPU options, this class of chip offers essentially the same gaming experience of processors that cost hundreds more. The reason? Most of the computing burden falls on your graphics card.
At an MSRP of about $200, the Intel Core i5-12400 strikes a smooth balance between performance and affordability. Sure, it's technically a last-generation chip now, with Intel's launch of 13th-gen Raptor Lake processors. But a comparable successor is still on the way (as is a comparable rival from AMD), leaving the 12400 to continue ruling the sub-$300 space. And for good reason: This six-core, 12-thread processor offers plenty of oomph. Have a peek at gaming benchmarks in reviews (like those at Guru3D and PCGamer) and you'll see the Core i5-12400 usually trails behind the $320 Core i5-12600K and $589 Core i9-12900K by only a handful of frames at 1080p, 1440p, and 4K. You also don't need to upgrade to Windows 11 to get the most out of this chip.
This CPU also outperforms AMD's rival Ryzen 5 5600 slightly. If you're upgrading from an older AM4 B450 motherboard, you may find it more cost-effective to stick with AMD (especially given AMD's steep price drops as of late), but otherwise, the 12400 is the chip to get.
Intel Core i9-13900K – Best high-end gaming CPU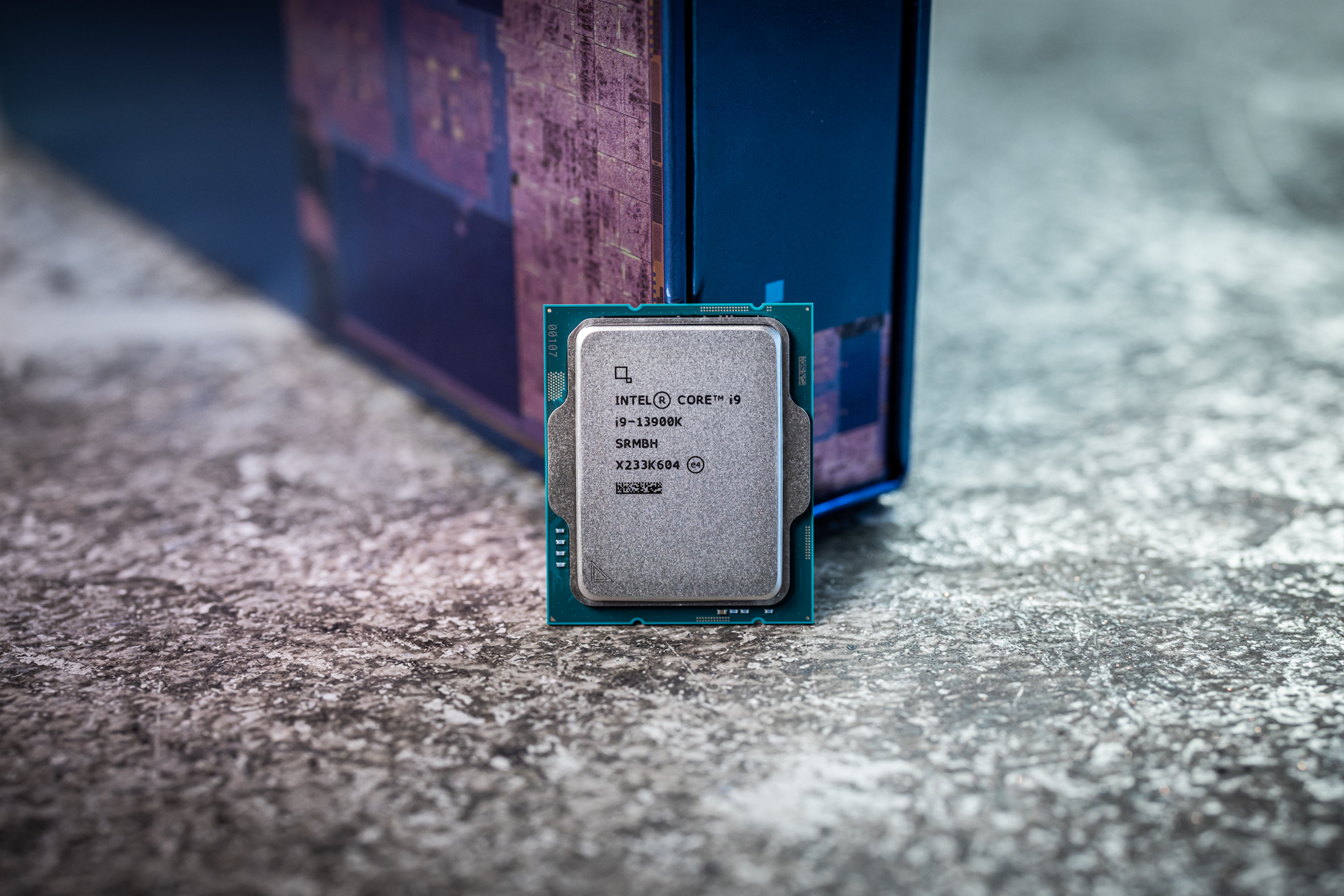 Need more cores for productivity tasks, want eight cores for streaming or future-proofing against console hardware configurations, or simply demand the absolute fastest potential frame rates in any situation? The $589 Intel Core i9-13900K is the 16-core, 32-thread processor for you. While you could go up to the insane 13900KS variant for 6GHz bragging rights, you'll be paying over $100 more for minimal extra performance—the upgrade isn't worth it.
AMD's $550 Ryzen 9 7900X is another solid option that offers high frame rates, but paying that much for a 12-core chip doesn't make sense if pure gaming is your goal.
The big caveat to these recommendations: They're best if you don't care about electricity costs. AMD and Intel's latest architectures both take a "more is more" approach to energy consumption, with Ryzen 7000 and 13th-gen Raptor Lake both gobbling down watts to achieve mindbending performance.
So if you simply want ultra-fast gaming frame rates and don't need a borderline insane amount of CPU cores for productivity work or care to spike your utility bills, consider stepping down to the Core i7-13700K (MSRP $409) or even Core i5-13600K (MSRP $319). The 13700K shares the core count (and 8/8 split between performance and efficiency cores) as the 13900K, with fewer threads (24). The 13600K drops down to "just" 14 cores (6p/8e split), but given its ability to match Intel's last-gen flagship, the Core i9-12900K, in game benchmarks, it's an incredible sweet spot for high-octane gaming.
Meanwhile, if you don't mind spending up for the ultimate 1080p gaming performance and already have a first- or second-generation Ryzen motherboard, the Ryzen 7 5800X3D is a killer upgrade option, especially given its recent lower street prices ($330~).
Intel Core i3-12100F – Best budget gaming CPU
Just four chips were part of Intel's 13th-gen Raptor Lake launch. The cheapest of them sports an MSRP of $319—hardly budget territory.
So for now, last generation parts still rule here. You have several options in the $100 to $135(ish) range, with one extremely compelling standout among them. As you'll see in gaming benchmarks from sites like Tom's Hardware and TechSpot, Intel's $110 Core i3-12100F doesn't just offer a hefty boost in frame rates when pitted against AMD's comparable offering. It also posts gaming performance nearly on par with Intel's last-gen Core i5-11600K—a processor that costs twice as much.
You must have a dedicated graphics card to pair with this CPU, however. This variant of the $135 Core i3-12100 lacks integrated graphics, which is how you save cash. If you're still saving your pennies for a (reasonably) affordable graphics card, you may instead want one of AMD's APUs, which we discuss in the next entry below.
Ryzen 5 5600G – Best CPU if you're waiting to buy a graphics card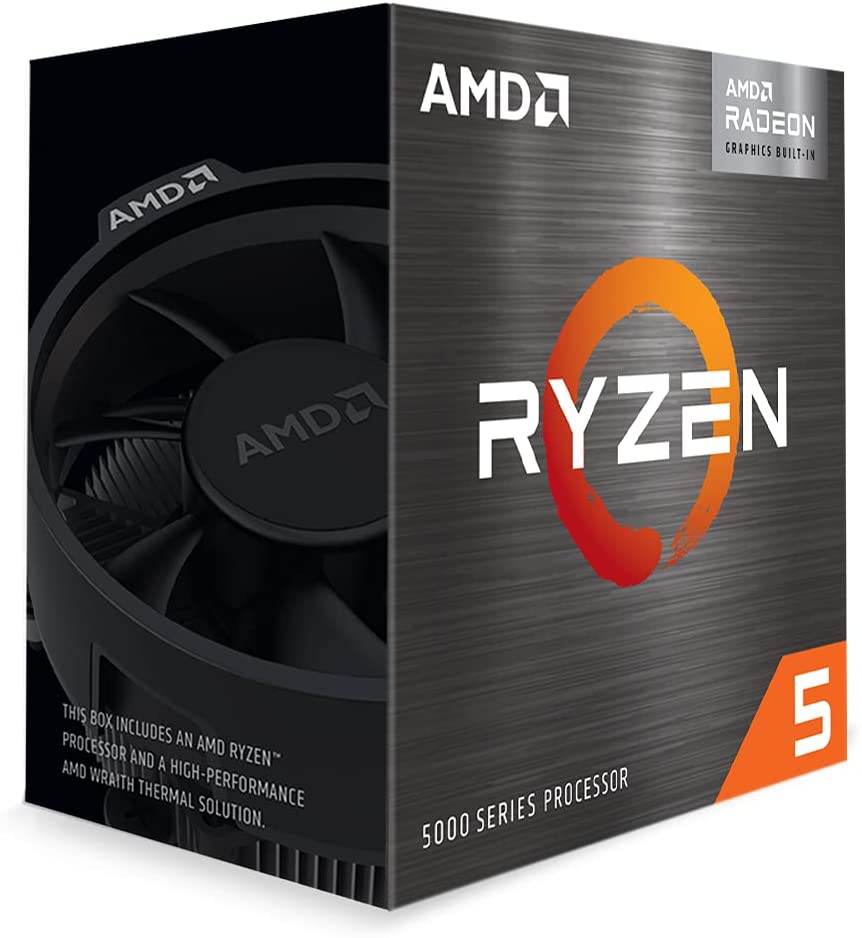 Graphics cards are coming down in price now (finally), but shelves aren't yet flush with affordable cards. One workaround is to purchase an APU, or a CPU with supercharged integrated graphics. We recommended this tactic last year and it still works well now—especially since the street prices of the Ryzen 5 5600G (MSRP $260) and Ryzen 7 5700G processors (MSRP $360) have plummeted with the recent launch of new CPU lineups from AMD and Intel. You can now play most games at 720p or 1080p resolution for well under these APUs' list price. In the last few months, the 5600G's cost dropped by almost half and the 5700G by about one-third.
The beauty of this approach is that you can play games now on this one purchase, then snag a graphics card at your leisure (and within budget). The CPU cores in these APUs are very good for mainstream gaming, as our Ryzen 7 5700G review showed.
The 5600G offers 6 cores and 12 threads, paired with 7 Radeon graphics cores clocked at 1.9GHz. The step-up 5700G bumps that up to 8 cores and 16 threads, alongside 8 Radeon cores running at 2GHz. Most shoppers on a budget are better off with the cheaper part, unless you have a specific need for the higher CPU core count in the Ryzen 7 chip.
Ryzen 7 5800X3D – Best high-end AMD gaming CPU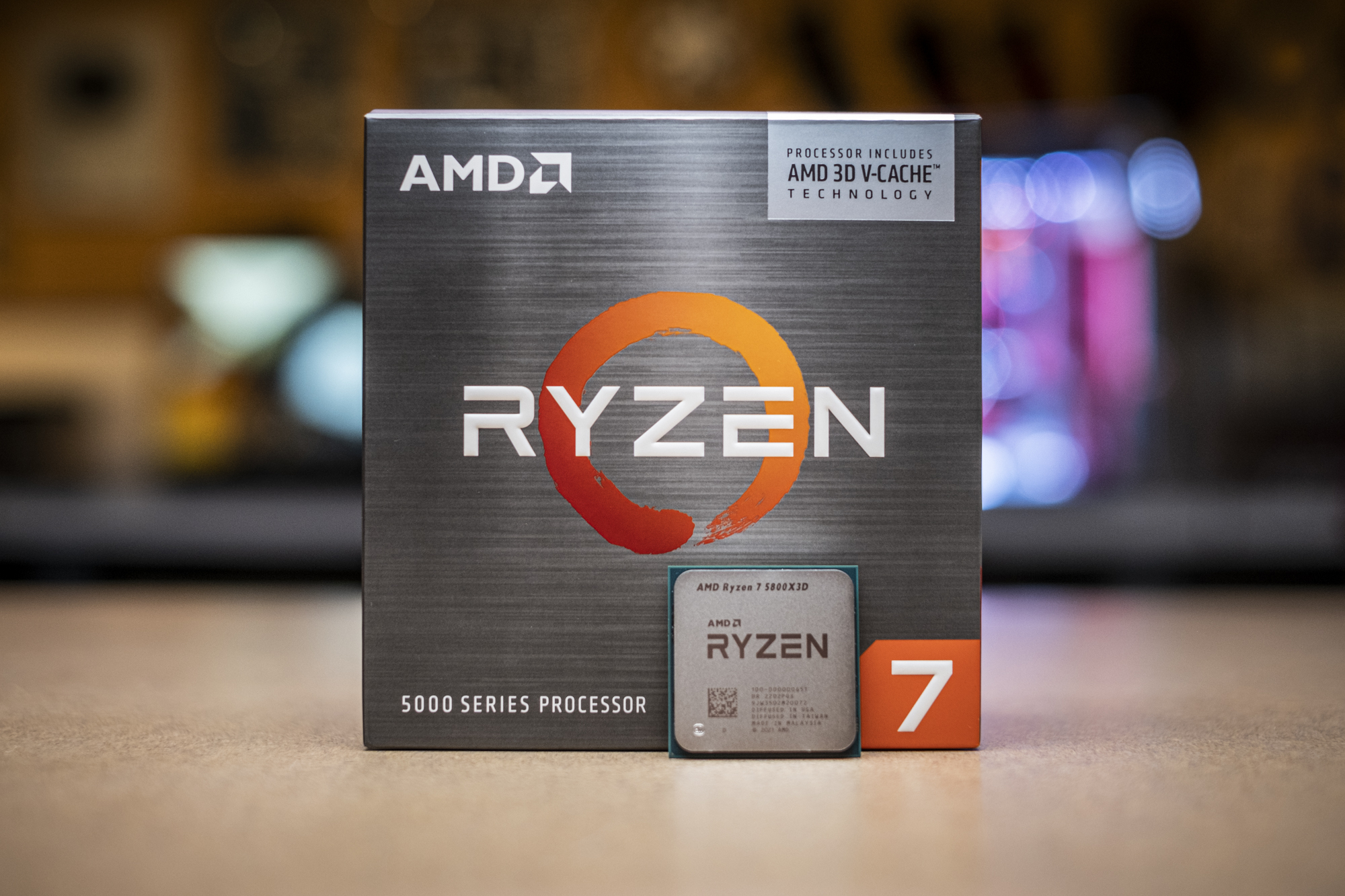 Yes, newer Ryzen processors exist—and yes, their performance is stunning. But so is the price of building with them. Unlike with Intel's latest chips, the AMD's Ryzen 7950X, 7900X, 7700X, and 7600X all require AM5 motherboards, which only take more expensive DDR5 memory. That's great if you want the fastest speeds possible and much longer-term futureproofing, but not so much if you're looking to stay on budget and put more money toward, say, your graphics card.
The better choice (in our humble opinion) is the Ryzen 7 5800X3D, which launched this spring. Thanks to its futuristic 3D V-Cache technology, which adds more cache to a processor by stacking it on top of the die, this CPU still posts strong gaming performance despite its last-gen architecture. In benchmarks, the 5800X3D generally beats the newer Ryzen 7000 chips. That means you can save big by choosing it over newer tech. Sales have dropped its price well below MSRP (lately we've seen it in the low $300 range), and both AM4 motherboards and DDR4 memory are far easier to find for cheap.
The 5800X3D's main competition for gaming performance is actually Intel, but obviously its new 13th-gen Raptor Lake chips aren't in contention for "Best high-end AMD CPU." And even then, the 5800X3D hangs with them at the top of test results. Maybe that's why both AMD and Intel didn't make mention of the 5800X3D when touting their new hot lineups.
Intel Core i5-13600K – Best current-gen Core i5/Ryzen 5 gaming CPU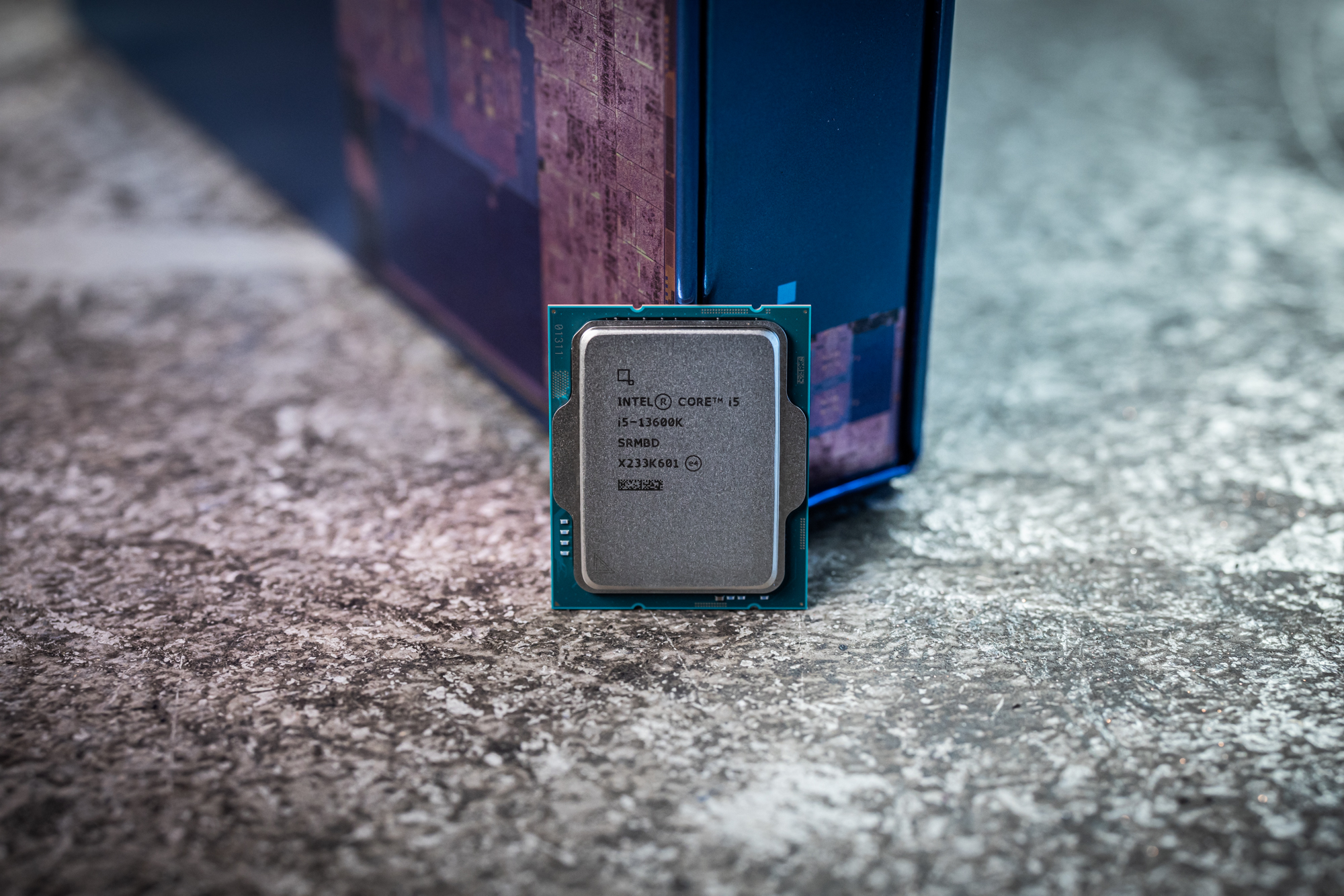 We know what the best mid-range gaming CPU is—but the Core i5-12400 is last-gen. To scratch the itch for newer architecture, you've got two main choices: Intel's $330 Core i5-13600K and AMD's $300 Ryzen 5 7600X.
Both processors are excellent chips, with strong performance that takes a big leap over their predecessors. But of the two, the 13600K offers more flexibility. If you choose to go with a DDR5 motherboard and memory, you'll get better gaming performance than with the 7600X—roughly 5 percent, according to our sister site PC-Welt's benchmark results. On the flip side, if you decide you need to put more cash toward your graphics card (which is a bigger influence on framerates at higher resolutions, like 1440p), you can instead go with a more affordable DDR4 motherboard and memory.
You'll save more overall if you can wait for Intel to finish releasing its entire lineup, which should include cheaper Core i5 processors (e.g., a successor to the Core i5-12400). But if you're building now and you want it to be with current-gen parts, the 13600K is the better bet.
How we test CPUs
We evaluate CPUs based on the benchmark results that span multiple use categories. Gaming performance is a key focus, and we run both synthetic tests (that is, dedicated benchmarking programs) and in-game benchmarks in a variety of modern titles. Our current suite includes Far Cry 6, Strange Brigade, Horizon Zero Dawn, Metro Exodus, Gears Tatics, CS: Go, Red Dead Redemption, Ashes of the Singularity, and Dirt 5. We also evaluate CPU reviews from our peers for models we haven't tested yet.
Test PCs are built with the CPU's capabilities in mind—for example, AMD's Ryzen 7950X and Intel's Core i9-13900K support DDR5 RAM. Rival and older chips used for comparison are retested at the same time, with a similar use of appropriate contemporaneous hardware. In all our test rigs, we use a current high-end flagship graphics card to better isolate differences in the CPUs' performance.