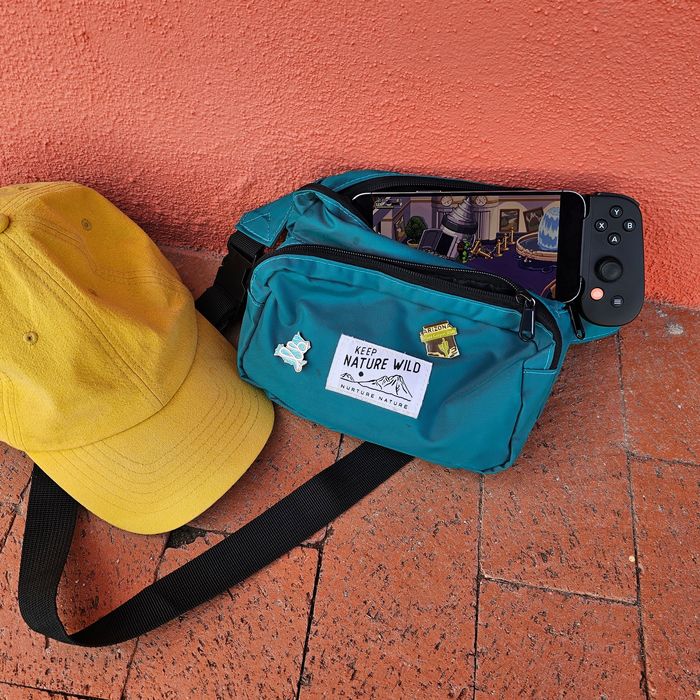 Photo: The Strategist; Photo: Jordan McMahon
If you're of a certain age, you might remember playing on the original Game Boy. I sure do; it was my gateway to gaming. I got my Game Boy when I was 7 and played countless hours of this Star Wars game, which got me through many long and tedious road trips. The appeal hasn't waned two decades on: I'm still playing on portable gaming devices, though they've gotten much more sophisticated, and with a lot more options, ranging from consoles that rival a mid-tier gaming laptop to a modern take on retro gaming.
Portable consoles are still my favorite way to game because I don't have to worry about being at home when I'm itching to play something. (I rarely play the latest and greatest flagship games or any online multiplayer games.) That, and the fact that many compact gaming devices are capable of playing a good deal of home console–level games, mean that I've found myself enjoying gaming on the go these days just as much as I did playing Star Wars on the way to San Diego back in 1998.
Below are several portable consoles that I like, and one that I have my eye on.
The Backbone One mobile controller, which turns your smartphone into a Switch-like gaming device, is my favorite way to play games when I'm away from home since it doesn't require carrying another big gaming device, just a small attachment I only need when I'm actively playing. This controller is compact enough to fit in most small bags or a small pocket in a backpack, and comes in versions compatible with iPhones or Android devices.
Its controls are pleasant to use, and there's a 3.5-millimeter headphone jack in case you'd rather use wired headphones instead of a pair of wireless earbuds, as well as a charging port so you don't have to worry about a graphics-heavy game draining your battery. If you're worried about killing your battery on the go, you can always bring along a portable charger for good measure.
None of that would matter if I couldn't play my favorite games on it, but thankfully, iPhones can play much more than just Clash Royale or Candy Crush these days. There are console-quality ports of my old console favorites, like the farming simulator Stardew Valley and Fez, plus a ton of other excellent iOS-specific games with controller support (typically indicated by a controller icon underneath the app info in the App Store). Not all of these options are available on Android, but many are, and cloud gaming can make up the difference.
I've also gotten back into playing more mainstream games (mostly Hitman), thanks to cloud streaming services like Xbox Cloud Gaming and Nvidia GeForce Go, which make it easy for me to bring console-level games that haven't been ported straight to my phone, no bulky console or TV required. Netflix has also started including games in their subscription for both Android and iOS, and I've been enjoying the port of the excellent Teenage Mutant Ninja Turtles: Shredder's Revenge.
Sure, I could get a lot of that experience and more on a Switch or Steam Deck, but neither of those are small enough for me to toss in a fanny pack on my way out the door to hop on mass transit.
For sheer variety and number of games available, nothing can beat the Steam Deck. Chris Plante, editor-in-chief of Polygon, said in his review, "The Steam Deck promises to play the bulk of video game history whenever you want, wherever you want, with all the comforts of console gaming and all the freedom of a gaming PC."
You can connect it to your TV (with a dock you purchase separately) for a more traditional console experience, or play it anywhere you'd like, be it a hammock in the park or a seat on the subway. It's taller and wider than a Switch, but it also supports a library of games that is bigger than the Switch's by about a couple thousand titles — they just have to be Steam Deck–approved by Valve to ensure things will run smoothly.
I've found that some tinkering is required to get the controls right in certain games, but that may not feel too pesky if you're used to fiddling with the settings on your desktop gaming rig. There's also the option of installing emulators to play old games from consoles like the NES, Sega Genesis, and old Game Boy, something Nintendo is still frustratingly reluctant to do.
One thing I noticed in using the Steam Deck, though, is that at a pound and a half, it's heavy enough to cause some strain over time. This is true of the Switch, too, or any gaming device you hold up for too long, but the Steam Deck's significantly higher weight (it's nearly three times heavier than the Switch and notably more than the 0.3-pound Backbone One or the 0.6-pound Pocket Analogue) may cause some problems for people with pre-existing repetitive stress injury issues. That aside, the controls are comfortable to hold and use, and the overall experience is a delight — it's just a little on the heavy side for a portable device.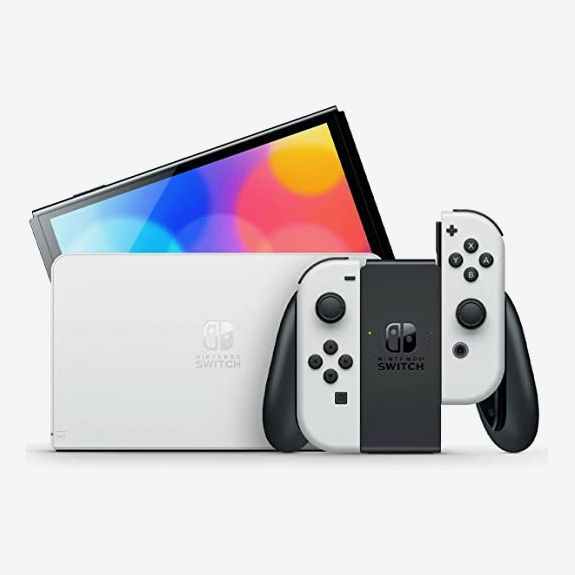 I got a Switch in 2017 after years of playing on home consoles, and it reignited my love for portable gaming. It's the best — and only — option if you're looking to play the latest Legend of Zelda or Mario game or Splatoon or Animal Crossing, which aren't available on other platforms. The Switch is lightweight enough to carry with you on your commute, and it used to get me through long rides on the subway. But with the Backbone One covering about 80 percent of the games I play, I find it easier now to leave the Switch docked at home for when I want to play Super Smash Bros. or Mario Kart. It works great for that, though, since I can use the more comfortable Switch Pro Controller.
To play Switch games, you need to either buy physical cartridges or download them from Nintendo's store, in which case you'll also need a microSD card on which to store them. Playing online with friends requires a subscription to Nintendo Switch online, but that subscription gives you access to some games from old Nintendo consoles like the NES or N64. It's still not a full-blown emulator, like you could use with the Steam Deck, and Nintendo likes to slowly trickle new titles out, but it does give you access to more classics than the Nintendo store alone.
A few caveats: Like many users over the years, I've had to deal with the now infamous Joy-Con drift, which causes one of the joysticks on the Switch's controls to move around without actually being moved. Nintendo says the newer OLED model has better joysticks (I'm still procrastinating replacing mine), but notes that wear-and-tear is inevitable. Additionally, despite releasing an updated model with a better screen in 2021, the current Switch is still rocking the same processor as the original. It's capable of playing games with decent graphics, but it's weaker than the chips in most modern flagship smartphones.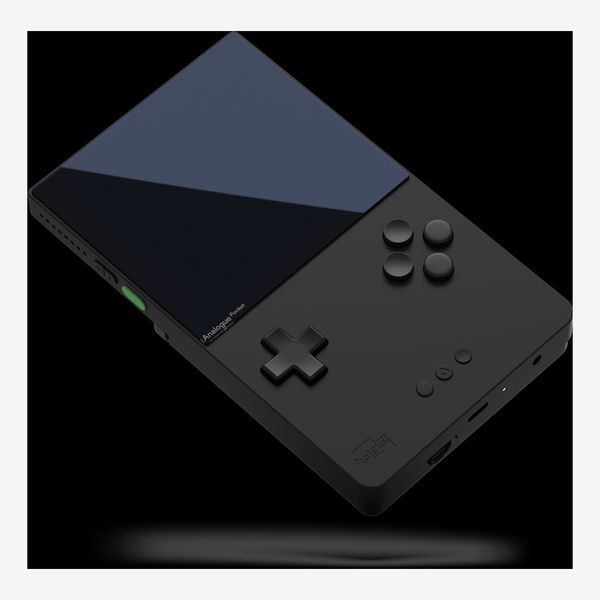 As someone who's still clinging to his Game Boy Micro for playing Game Boy Advance games, I've had my eye on the Analogue Pocket since its release at the end of 2021. It's built to support systems ranging from the original Game Boy up to the Game Boy Advance, plus other options such as the Sega Game Gear, Atari Lynx, and Neo Geo Pocket Color, all in a much slicker, arguably more attractive package than any of these. Fair warning, though: Out of the box the Pocket only supports Game Boy cartridges (all models), so you'll need to buy an adapter for any other compatible console games.
Its 3.5-inch LCD packs a resolution of 1600×1440, which is notably higher than anything the original consoles could provide, and even higher pixels per inch than any iPhone. In his review, Polygon group publisher Chris Grant said, "All of those pixels help the Pocket deliver some really impressive screen filters that recreate the unique patina of the original screens, but at a quality level that even the most nostalgic among us will recognize as a monumental improvement."
The Strategist is designed to surface the most useful, expert recommendations for things to buy across the vast e-commerce landscape. Some of our latest conquests include the best acne treatments, rolling luggage, pillows for side sleepers, natural anxiety remedies, and bath towels. We update links when possible, but note that deals can expire and all prices are subject to change.