'Ten years ago, or even 20 years ago, it wouldn't be possible for an individual artist to make the sort of artworks that we're seeing in this show.'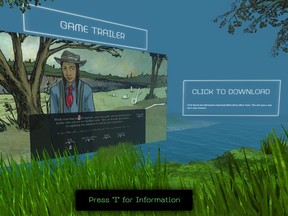 Reviews and recommendations are unbiased and products are independently selected. Postmedia may earn an affiliate commission from purchases made through links on this page.
Article content
A new exhibition now open at the MacKenzie Art Gallery is breaking the physical mould, presenting a collection of art as a fully immersive video game.
Article content
Cat Bluemke and Jonathan Carroll, digital exhibitions consultants with the MacKenzie, are the forces behind DETAIL — a resource the gallery has been developing to help create digital art platforms.
"It's very exciting," Bluemke said, of the launch. "(DETAIL) has been something that we've dreamed about for many years now."
Carroll described "There Is No Centre" as an "immersive, interactive experience," due to the three-dimensional virtual space created.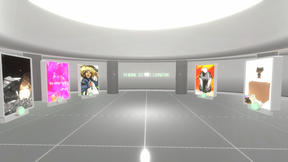 The installation is entirely digital, available for visitors to explore from their home computers. Designed like a virtual gallery, "There Is No Centre" combines the experience of a first-person video game with that of walking through a traditional art exhibition.
Article content
The viewer controls their experience, using keyboard and mouse, to traverse a curated digital space and interact with the eight artworks in the forms of video games, immersive landscapes, videos and 3D sculptures.
"Each artwork is totally different," said Carroll. "Our goal was to create a context for people to view these works of art, made using digital technology, using digital means."
New online art gallery showcases Saskatchewan artists

Paired exhibitions showcasing Sask. art history at MacKenzie Art Gallery
Curator Katie Micak hosted a virtual tour of the exhibition for its opening on Thursday, which remains available as a video for those hesitant to dive in themselves.
Virtual reality is a relatively new platform for showcasing work within the art community, but one that is "growing in importance," according to Bluemke and Carroll.
Article content
"Ten years ago, or even 20 years ago, it wouldn't be possible for an individual artist to make the sort of artworks that we're seeing in this show," said Carroll.
But, as Carrol and Bluemke explained, the infrastructure for brick-and-mortar galleries to create digital art shows is still in a fledgling stage.
"There's a lot of challenges that you face — as an institution, a curator or as an artist — in taking an already existing, finished digital art project and making it available for folks," Bluemke said.
With a physical space, installation experts begin their work with a gallery that already exists. For digital installers, they have the extra step — and the extra freedom — of creating that gallery in tandem with conceptualizing how to display artwork.
Article content
"When you hang a painting in a real gallery, it's pretty clear the separation between the painting and the room," said Carroll. "With digital works, that boundary is a lot less clear."
DETAIL means to be a resource that simplifies the technological barriers that may be intimidating or limiting, to help navigate the common problems that may crop up like a guidebook to producing digital exhibition spaces.
"We're using these exhibits to learn lessons about what needs to be included in the tool kit," said Carroll.
"The dream is to empower anyone, but especially digital artists and art curators, to put on their own digital art exhibitions.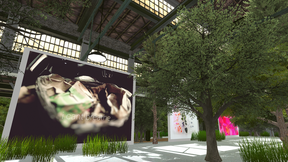 Carroll and Bluemke hope the tool kit will spark more curiosity about digital art as a medium with vast possibility.
Article content
"I am hoping people will learn to see the screen as this realm of creative opportunity," said Bluemke. "Not just as a way in which we consume media or experience its education or communication, but really the agency they can provide for folks who want to express themselves."
"You can really do anything, build your own worlds using digital technology, and these artists are doing the work to show us how to do that," said Carroll.
Two more digital exhibitions developed using DETAIL are yet to come, before the resource is released to the public for use by the end of 2024.
"There Is No Centre" is available to view online at www.thereisno.gallery until May 24. A virtual artist panel will accompany the show on April 13.
The news seems to be flying at us faster all the time. From COVID-19 updates to politics and crime and everything in between, it can be hard to keep up. With that in mind, the Regina Leader-Post has created an Afternoon Headlines newsletter that can be delivered daily to your inbox to help make sure you are up to date with the most vital news of the day. Click here to subscribe.