If you go looking for the best MMORPG to play in 2023, expect to be spoiled for choice. Between long-running behemoths like Star Wars: The Old Republic and World of Warcraft, not to mention some newer experiences like Lost Ark and Black Desert Online, there's something for everybody – regardless of whether you're looking for the best console MMO or the best massively multiplayer game to play with friends on PC. 
Naturally, there are some exciting upcoming MMORPGs on the near horizon, and for those you'll want to check out our list of the new games of 2023 and our living list of the most anticipated upcoming PC games. But in the meantime, keep reading to find our pick of the 10 best MMORPG and MMOs that you should play today – you know, if you have a few hundred hours to spare. 
10. Fallout 76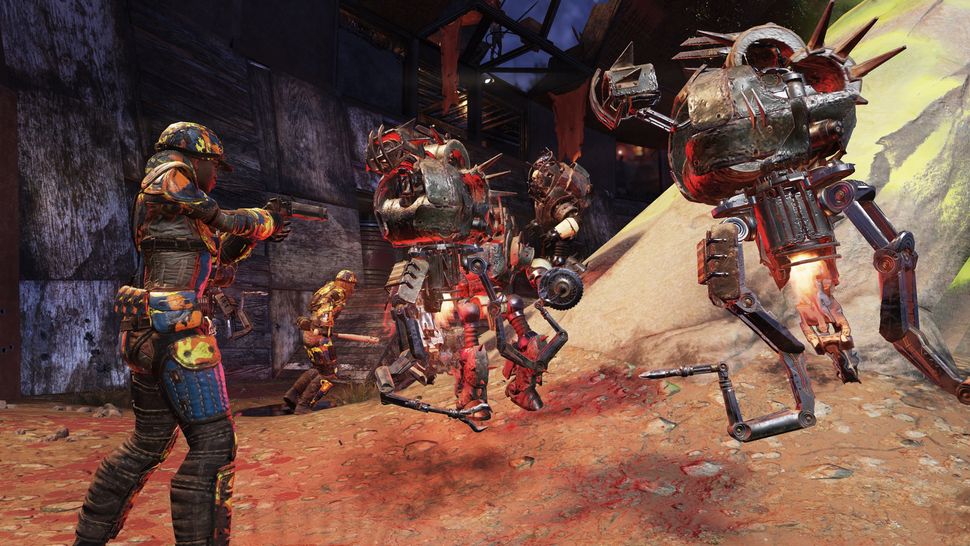 Developer: Bethesda Game Studios
Platform(s): PC, PS5, PS4, Xbox Series X, Xbox One
There's a good chance that you'll be waiting another decade to play Fallout 5, so why not bridge that upcoming Bethesda games gap with a little walk around an always-online wasteland. Fallout 76 has endured a tumultuous trajectory since its release in 2018, although Bethesda Game Studios has worked hard in the years since to breathe new life into its smaller-scale MMORPG. The 2020 'Wastelanders' expansion marked a turning point for the apocalyptic open world of Appalachia, and what we have today is a fun co-operative action-RPG that can be easily enjoyed traveling solo or with a group of friends. 

RELATED: After a horrible launch and herculean comeback, Fallout 76 has passed 13.5 million total players

9. Lost Ark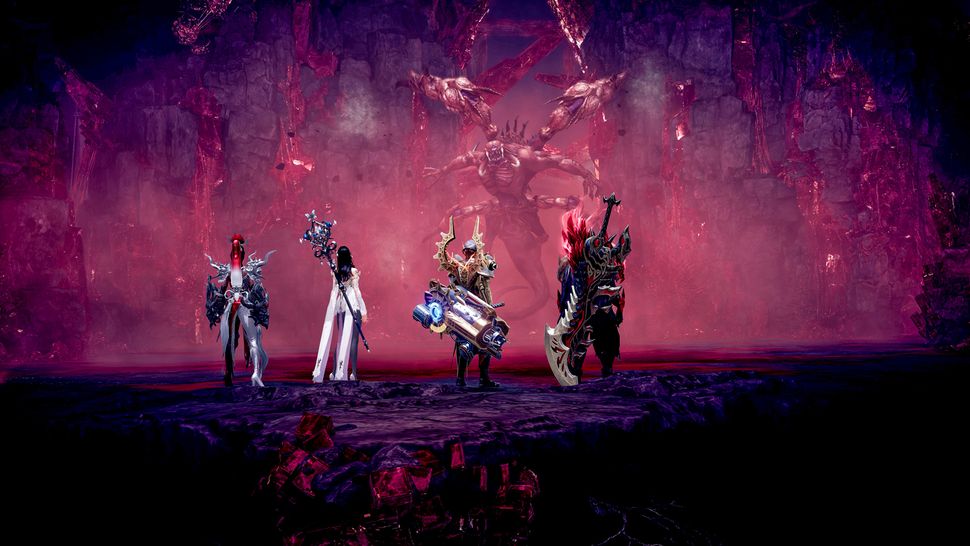 Developer: Smilegate
Platform(s): PC
Lost Ark is a relatively new free-to-play MMORPG, releasing in 2020 as a collaboration between Smilegate and Amazon Games. The game has, however, quickly established itself as one of the more exciting titles on the market. With its deliberate action combat and fluid progression systems, vibrant fantasy world and chaotic dungeons, Lost Ark is an MMORPG you won't regret investing your time into. More impressive still is the work Smilegate has done to keep the endgame packed with new content, ensuring that there's plenty to see and do for new and existing players alike. It lacks the refinement of the older MMOs, but has a freshness about it that is undeniable. 

8. Black Desert Online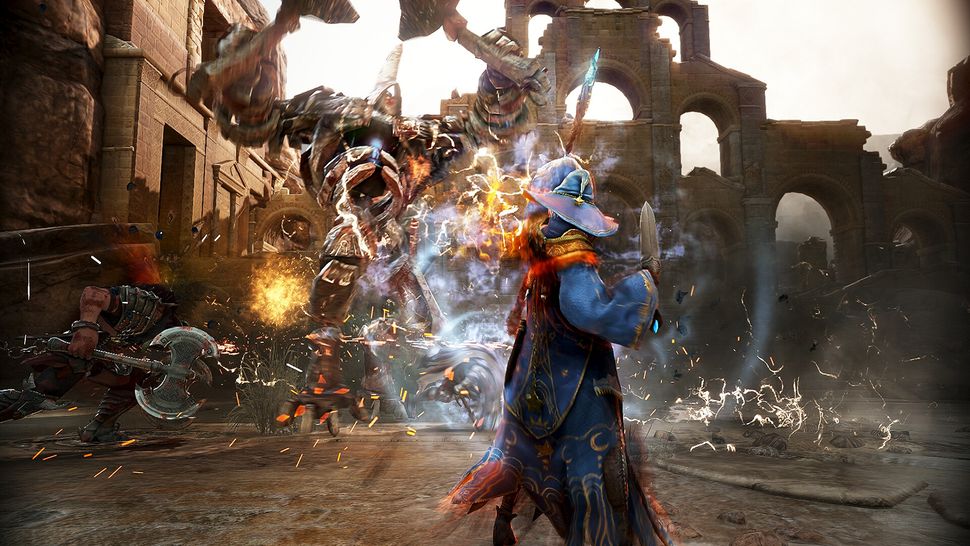 Developer: Pearl Abyss
Platform(s): PC, PS5, PS4, Xbox Series X, Xbox One
Black Desert Online remains one of the best MMORPGs that you can play on console. With this open-world MMO offering crossplay between platforms, and support for up-to 120 frames-per-second action, it's well worth checking out – regardless of whether you prefer to play with a keyboard or controller. Black Desert Online does lean a little on the grind-heavy side at times, although its rougher edges are somewhat sanded down by a fantastic crafting system, ace character customization, and a pretty delightful combo-based combat system. Black Desert Online remains a dynamic MMORPG, and Pearl Abyss keeps the premium title handily updated still to this day. 

RELATED: What's coming int the Black Desert Online PS5 and Xbox Series X upgrade

7. Star Wars: The Old Republic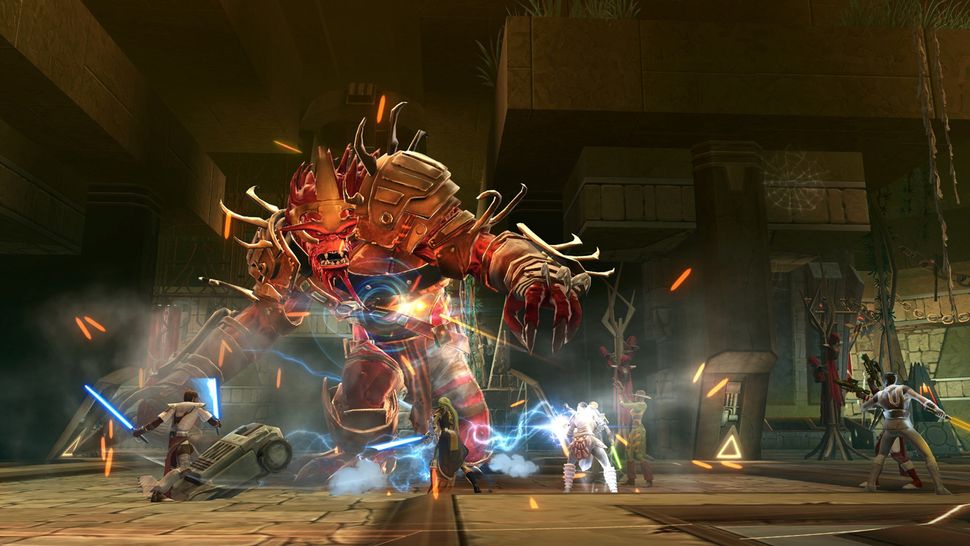 Developer: BioWare
Platform(s): PC
Time flies when you're having fun in The Old Republic era of the Star Wars timeline. It's hard to believe, but BioWare's MMORPG is now over a decade old. Naturally, the free-to-play MMO has changed quite a bit in that time but the fundamentals remain: expansive storytelling, great production values, and the opportunity to truly live out your own Galactic Republic or Sith Empire. With eight classes, each with their own complete narrative journey, a dialogue system that draws from the success of Mass Effect, abilities across the Light and Dark alignment, and combat that will evoke strong memories of KOTOR, Star Wars: The Old Republic remains an absolute riot. 

RELATED: BioWare reflect on the art of telling online Star Wars stories for a decade

6. Guild Wars 2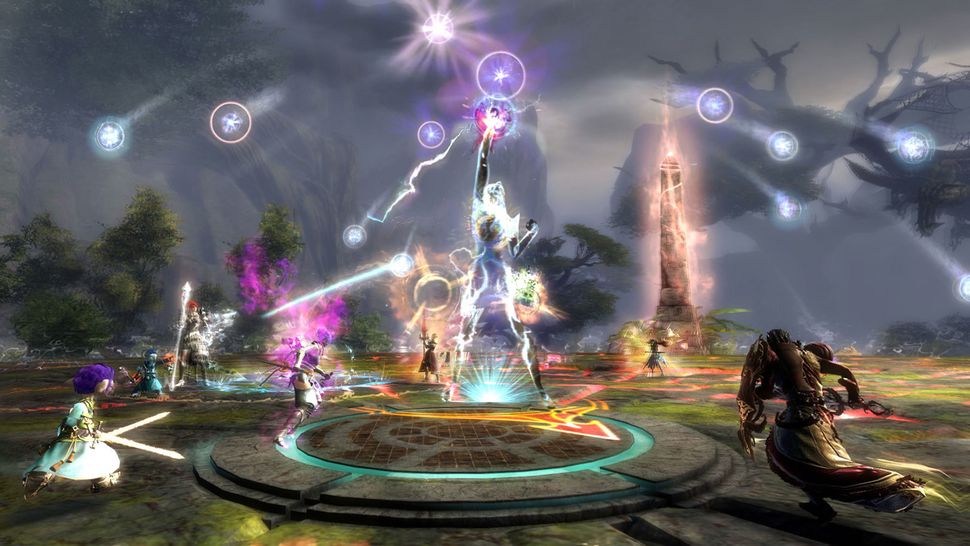 Developer: ArenaNet
Platform(s): PC
Guild Wars 2 has always sat firmly in the shadow of World of Warcraft, but now, after a decade of expansion and evolution, it's easy to see why ArenaNet's MMORPG has remained so popular. There's a depth and scale to its design that remains impressive to this day, regardless of whether you're coming in for the dynamic living world which reflects your actions or the diverse story campaigns that'll keep you busy for hours on end. Guild Wars 2 is an MMO built around discovery and exploration, and what's impressive is that ArenaNet hasn't allowed it to crumble beneath a bloat of content – this is a refined RPG that respects your time, energy, and attention. 

RELATED: Guild Wars 2 bug turns one character race into the longcat meme – and fans can't get enough of it

5. Eve Online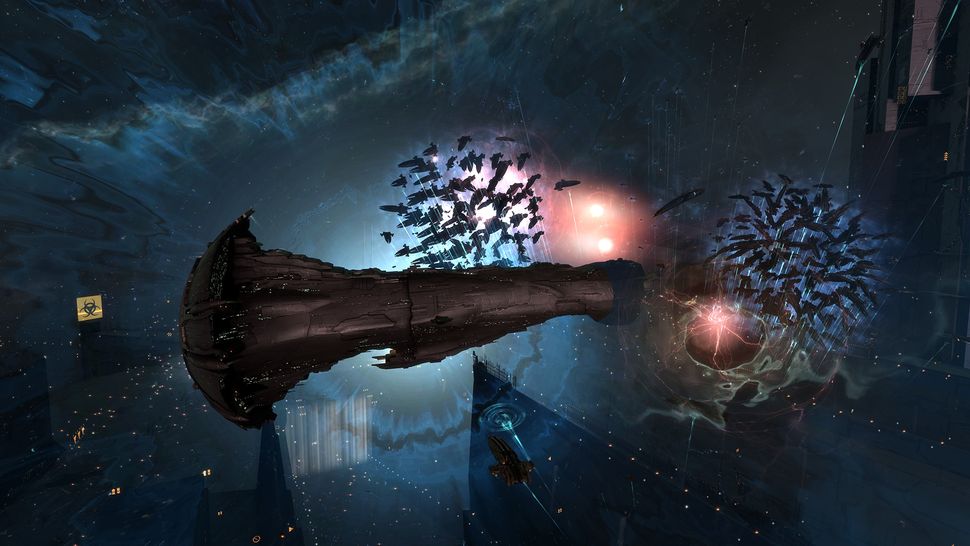 Developer: CCP
Platform(s): PC
Eve Online has often been regarded as the most interesting MMORPG to read about, but one of the most boring to play. Most of that claim is utter nonsense, but there is one truth in there: Eve Online is without a doubt one of the most fascinating experiences to come out of the video game industry. That's largely because of the community that has been able to rally around, and flourish within, the complex sandbox of real-time space combat and stats management. With a player-driven economy, rulesets and faction hierarchies driven by a real-life council of players, and conflicts which have driven some of the most incredible stories in gaming, Eve Online has to be experienced to be truly appreciated. 

RELATED: EVE Online battle breaks two Guinness World Records

4. Old School RuneScape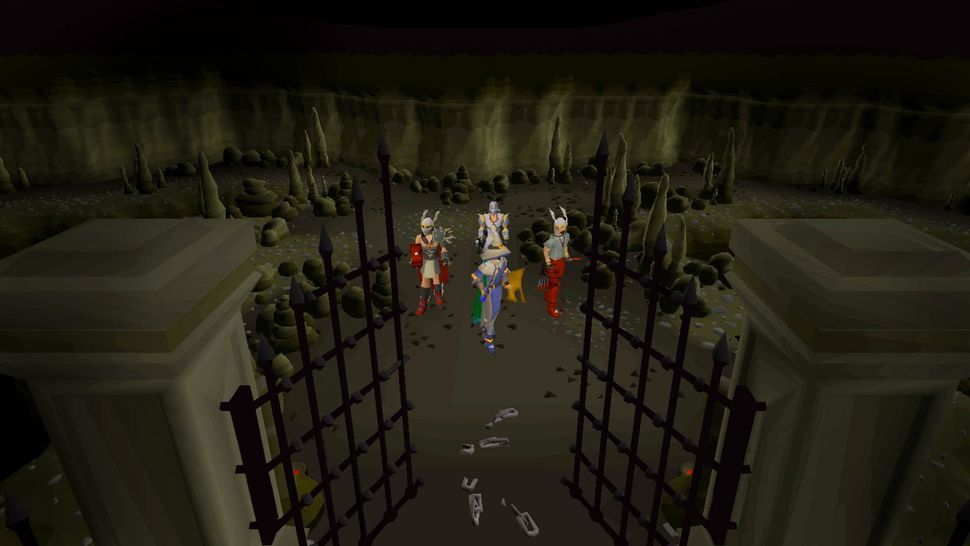 Developer: Jagex
Platform(s): PC
Developer Jagex continues to do excellent work in the MMO space, with Runescape 3 continuing to impress. But that's not the version we want to celebrate in our list of the best MMORPGs. Instead, we want to turn your attention to the behemoth which is Old School RuneScape. If you have fond memories of ignoring homework and work assignments to play the legendary MMO in a minimized browser window, then this is the version of RuneScape for you. It's effectively a time capsule of the 2007 version of the game, albeit one which continues to benefit from key quality-of-life improvements and new content patches as chosen by the massive community of players which still rally around its servers. 

RELATED: MMO community stunned as player cashes in 8 years of grinding to set an untouchable record in just 60 seconds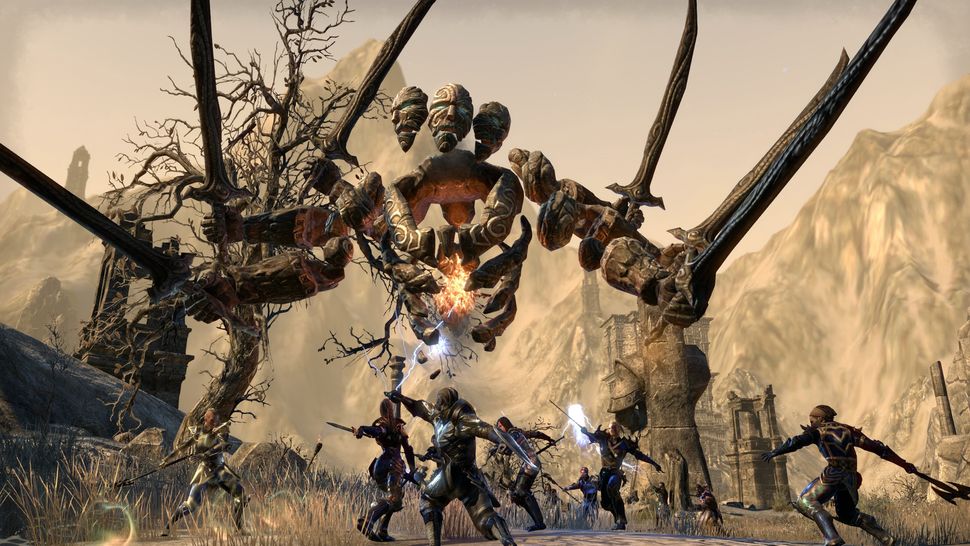 Developer: ZeniMax Online Studios
Platform(s): PC, PS5, PS4, Xbox Series X, Xbox One
The Elder Scrolls Online is the ultimate way to experience Tamriel. While many of you may still be squeezing what little life Skyrim has left to give, the truth is that TESO is making the painfully-long wait for The Elder Scrolls 6 a little more manageable. The Elder Scrolls Online has steadily developed into one of the best MMORPGs on the market, and the best way for console players to experience the joys of massively multiplayer online gaming. With freedom and flexibility built into all of its core systems, and years of expansion packs that are designed to let you return to the worlds popularized by games like Morrowind and Oblivion or head into previously unexplored territories like Summerset Isle and Elsweyr, The Elder Scrolls Online is one of the most generous MMORPGs that you can play today. 

RELATED: Elder Scrolls Online is revisiting Morrowind in 2023

2. World of Warcraft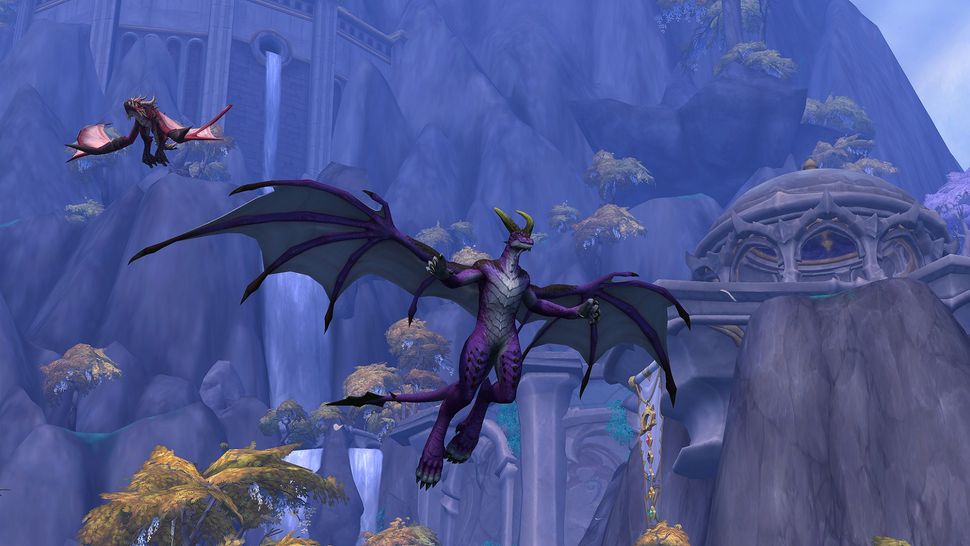 Developer: Blizzard Entertainment
Platform(s): PC
World of Warcraft remains the quintessential MMORPG. It changed the landscape of the video game industry when it launched in 2004, and Blizzard has continued to push boundaries ever since. Naturally, with almost 20 years of evolution and expansion behind it, there are elements to World of Warcraft that are a little rough around the edges – and there's a tension between the need to appeal to players fresh into starting areas and existing players who aren't attracted by the nostalgic allure of World of Warcraft: Classic. But there's an underlying brilliance to WoW that is difficult to ignore, particularly as Blizzard continues to regularly deliver new expansions and issue key quality of life improvements. 

RELATED: World of Warcraft player completes 200-day grind to max level without even setting foot on the game's tutorial island

1. Final Fantasy 14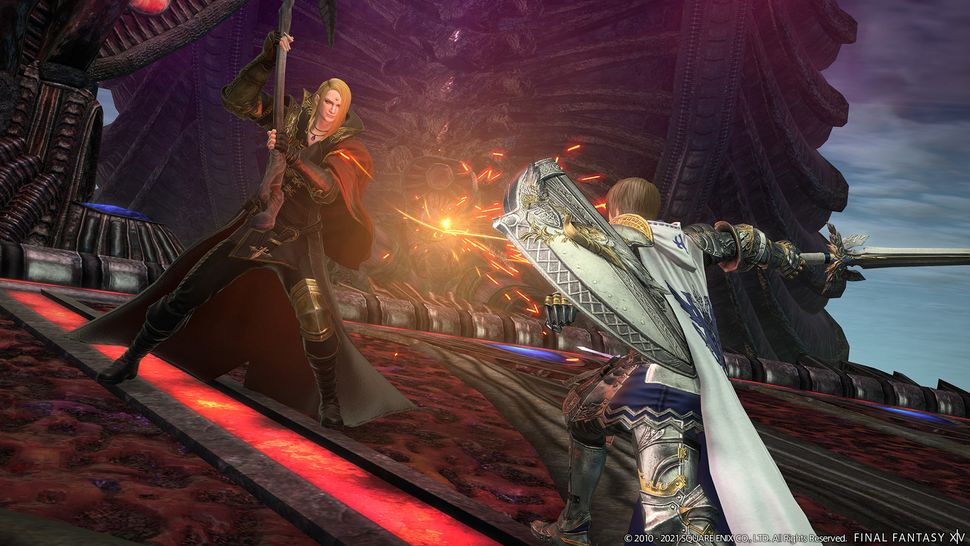 Developer: Square Enix
Platform(s): PC, PS4, PS5
Given the popularity and longevity of World of Warcraft, how is it that Final Fantasy 14 has taken the top spot in our ranking of the best MMORPGs that you should play in 2023? The truth is, Square Enix has done a truly incredible job transforming this experience; what was once dead on arrival now stands as one of the most consistently impressive MMOs on the market – a realm reborn, as it were. While a refreshing approach to class structure, fantastic progression pacing, and a gorgeous visual design are certainly attractive, it's the storytelling side to play which really sets FF14 apart. Square Enix has continued to pack massive-scale adventures into this MMORPG package, something which is underscored by the release of four truly fantastic expansions. If you're looking for a new MMO to play this year, or have been considering a return to Eorzea for a while now, there's never been a better time to jump into Final Fantasy 14. 

RELATED: Final Fantasy 14 will "kick it up a notch" for 10-year anniversary in 2023, says director